Stormer stuck in Dark Web, and Andrew seems to be avoiding being served for his court case but don't worry, he's got the money!
Browder is Jew-commie representing the NWO's anti-Putin campaign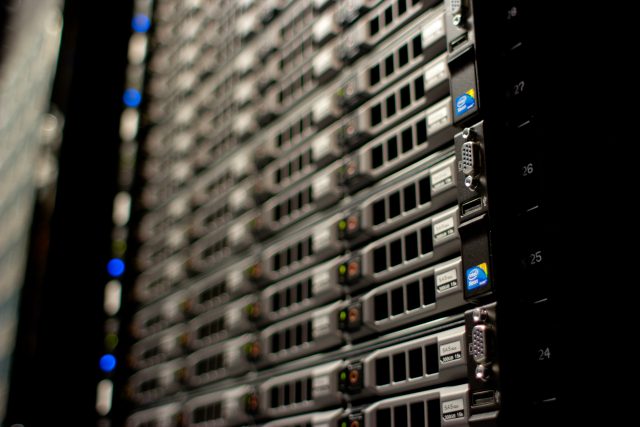 Ever since Charlottesville, the neo-Nazi site Daily Stormer has been struggling to stay on the Internet. The site's editor, Andrew Anglin, wrote a vulgar post disparaging Heather Heyer after she was killed in the Charlottesville car attack. Activists pressured technology companies to drop the site, and one by one they complied.
The site cycled through a sequence of different domains: dailystormer.com, dailystormer.wang, dailystormer.ru, and finally dailystormer.lol. In each case, registrars canceled the domains within a day or two of their registration.
The last registrar the Daily Stormer tried was Namecheap, and its CEO, Richard Kirkendall, explained his decision to refuse service to the Daily Stormer in a recent blog post.
"This was the right decision for the human race but it was also an existential threat for our company"....
Now the Daily Stormer's CTO, notorious Internet troll Andrew "weev" Auernheimer, is acknowledging that the site might have run out of options for getting a conventional domain name.
"We can't keep trying random registrars," Auernheimer wrote on Gab, a right-wing Twitter competitor, this morning. "We need one that will give us written assurance they will hold the line."
Auernheimer has concluded that's not likely to happen. So the Daily Stormer has retreated to the Dark Web, operating as a Tor hidden service.....source
Missing man
Tanya Gersh- poor persecuted Jewish real estate agent
The SPLC hired process servers who visited four different Ohio addresses linked to Anglin, but they were unsuccessful in finding him.
The firm also sent papers to his known addresses through certified mail, but those were returned undeliverable, according to The New York Times, which reported on Anglin's disappearing act on Sunday. The process service firm made 15 visits to seven addresses but was stymied. One process server said she believes Anglin barricaded himself inside one of the addresses.
FURTHER READING
Racist Daily Stormer goes down again as Cloudflare drops support
Since the case can't move forward until Anglin is properly served, that's a real problem for Gersh's lawyers. They are beginning the cumbersome process of serving him via notice in a local newspaper.
Meanwhile, Anglin continued to raise funds and brag on the Daily Stormer. On April 27, he published an article with the headline: "SPLC is Suing Anglin! Donate Now to STOP THESE KIKES!" That article is attached as Exhibit C to a July court filing (PDF) in which Gersh's lawyers explain their failed efforts to serve Anglin.
"He knows what he's doing," one of the process servers told the Times. "To avoid service, you've got to be a step ahead."...source
--------------------------------
----------------------

Click pic for the movie
Published on Sep 22, 2015
In 1915, Jewish Reds Rosa Luxemburg and Karl Liebknecht founded the "Spartacus League" (named after Illuminati founder Adam Weishaupt's code name of "Spartacus"). In 1919, the group becomes the Communist Party of Germany. That same month, the Spartacists, aided by Jewish-Hungarian Red Bela Kun, take advantage of the post-war chaos, and stage coup in Berlin. Kaiser Wilhelm, fearing the same fate as Czar Nicholas, flees to Holland. He now regrets his past liberalism and denounces the "Jewish influence" that ruined Germany.
The Communist takeover of Berlin is short lived as veterans known as the 'Freikorps' reclaim control from the Jewish Reds and their followers. Luxemburg and Liebknecht are captured and executed. The "Freikorps" has saved Germany from the same deadly fate that has befallen Russia, but the new "democratic socialist" Germany will soon face other serious problems. Just like the hard core Reds of Russia pushed aside the socialist Kerensky, the Reds of Germany will keep trying to grab absolute power from the "democratic socialists" of Weimar....read more
-----------------------------------------
All

Jew-wise Prioritize-rs listen up!
August 20, 2017
Imgur — July 2017
----------------------------
I missed this when it came out soon after Damigo's assault on a 90 lb. porn, anti-fa girl
Vincent Law, who seems to have CIA connections and is the regular daily writer at altright.com decided to give us more reasons to see Nathan as a hero. My problem with all that is the MSM seems to wish to make Nathan a hero as well, with the Crusader Girl documentary starring Christian Picciolini as well as Nathan Damigo on Showtime. Recall, Crusader Girl was "rescued" by Picciolini who used the irresistible testimony of a holocaust denier (he claims) to sway her away from racialists. Nathan was portrayed as the friendly face of hate you will recall
--------

Nathan Damigo has shown himself to be a true leader. He is a much-needed role model for our youth to emulate. It seems as if, for now, the Alt-Right and the Alt-Light have found common ground through bleeding together on the battlefield, but this alliance is still an uneasy one. It is yet to be seen if this big tent coalition can move forward together without breaking apart, but as for right now, it is looking optimistic.
**It seems clear that someone or group we can't see wishes Nathan well and many folks are doing their bit
Hidden

in

plain

site!
I don't know who is behind this video but this is what the MSM consistently does.



It teaches the public about the alt-right movement giving examples of folks not in the alt-right. Then with real alt-righters, who are mostly nazi apologizers (they apologize for the prior existence of nazis), they are then called neo-nazis. The reason for this is the MSM likes to pretend to educate you while misleading you. They don't want you to know what Hitler and real NS Germans actually stood for.
They don't want you to recall that Germany was far and away the most prosperous country all through the 1930's because they dislodged from the Jewish banking system and made political decisions based on what was good for Germans and not what was good for internationalist Jewry. This is also why the holocaust was invented, to make that distraction an easy task once the lie psyop was successfully implemented
-----
The next two videos are standard Jewish techniques they have been doing for 500 years. Because they control the media, the goy have been kept ignorant of the true nature of what they are doing and why they are doing it. Blindlight is dedicated to keeping you informed as to the true nature of these types of provocations
Adam Kokish, another Bolshevik masquerading as a Libertarian, did this a few years ago. The whole thing was a Jew op
Bolshevik Jew of the Month, Rebel Media's Laura Loomer
Loomer was raised in Arizona by a Jewish father who taught her to identify as "ethnically, culturally and politically Jewish", as a youngster Loomer was teased for being overweight and for having a "Jewish nose"; after high school Loomer attended Mount Holyoke College in Massachusetts, but left after just one semester for feeling targeted for being conservative, claiming she ate every single meal by herself; Loomer later transferred to Barry University in Miami, Florida.[5]

Loomer, to the right, is proud anti-fa at heart

Loomer is a former employee of conservative activist James O'Keefe, who is known for selectively edited undercover video investigations.[6] Loomer is the New York correspondent for the conservative Canadian news site The Rebel Media, nicknamed The Rebel, that has been referred to as the "Canadian Breitbart."[5][7]

In March 2015, Loomer used a concealed video camera to record her conversations with Barry University officials, on the concept of starting a club called "Sympathetic Students in Support of the Islamic State of Iraq and Syria;" the school allegedly responded asking she instead change the name to "Students in Support of the Middle East," the video of her encounter was released by James O'Keefe with Project Veritas.[5]

Her video allegedly captured a university official "unfazed" at the notion of starting an on-campus organization that would support ISIS.[8] Shortly after the edited video was released by O'Keefe, Loomer was suspended by Barry University for violating student code of conduct rules; criminal charges were also filed against her for taping university officials without their knowledge or consent.[9] At the time, Loomer was an honors student in her senior year, the president of Barry University's Young Republicans Club, and majoring in communications.[10]

On June 16, 2017, Loomer disrupted the Shakespeare in the Park production of Julius Caesar in New York City, by walking on stage during the live performance shortly after Caesar was assassinated.[11] Before being escorted off the stage by security, Loomer shouted "Stop the normalization of political violence against the right! This is unacceptable!".[12] The play portrayed a "Trump-like" Caesar with a Slovenian-accented wife.[13] Loomer, who is pro-Trump, was arrested for disorderly conduct and trespassing.[14][15] The Public Theater responded by saying although they're "champions" of the First Amendment, the disruption was caused by "social media".[16] On June 19, 2017, The Washington Post reported they didn't believe Loomer was genuinely offended by the play, that she disrupted it for attention and to collect a $1,000 bounty that was offered, to anyone who would disrupt the production.[17] On June 20, 2017, The Daily Beast reported that 'Free Laura', a website for soliciting donations for her arrest, was purchased by Loomer's employer Ezra Levant, the owner of The Rebel Media, six hours before the play started, according to domain records.[18] Loomer was also promoting separately a WeSearchr page for donations, that had received $12,385 from 241 contributors, receiving more money in donations than the normal penalties for the charges she was facing.[19]

On June 19, 2017, as a guest on Fox News Hannity, Loomer admitted she knew disrupting the Shakespeare in the Park play would result in criminal charges against her, during the interview Loomer compared the "Trump-like" Caesar assassination to a May 2017 video of former CNN host Kathy Griffin holding a mask of a bloody severed head of President Donald Trump, Loomer called the Caesar play and the Griffin video "assassination porn" and accused the "left" of a systematic pattern of using free speech and art as a pretext to promote violence against President Donald Trump and the "right".[20]

In August 2015, Time reported Loomer and two women posing as Allison Holmes, Jess Koski, and Jess Jones, infiltrated the Hillary Clinton presidential campaign in July, 2015, attempting to lure Clinton's interns into voter-election schemes that were illegal; Loomer was later identified in photographs shown to the Clinton campaign as one of the three women, it was unclear if the Clinton campaign did anything improper or illegal.[21]

On November 8, 2016, the day of the national election, Loomer strolled into a polling station dressed in a burqa and asked for a ballot under the name of Huma Abedin.[1]

In June 2017, Loomer gave a speech to a crowd of anti-sharia marchers in New York City and condemned "liberals who aligned themselves with sharia law".[22] Loomer put a burqa on the Fearless Girl statue adjacent to the Merrill Lynch building.[23]

On June 7, 2017, at a Chelsea Clinton book signing event in New York City, Loomer asked Chelsea to sign a copy of her new children's book "She Persisted" to Juanita Broaddrick, one of former President Bill Clinton's most persistent accusers. The former first daughter refused to sign it.[24]
RUMOR: Jared Kushner and Ivanka are getting the boot by Trump who finally figured out there is something seriously wrong there.
RUMOR: Bannon has said that Trump is taking the gloves off, and that it is not going to be "the same presidency".

RUMOR: Trump has issued a national emergency that will prevent his impeachment while he cleans house. Let's hope that's the case, and that we are only witnessing shots being fired from both sides, as Trump takes his. Shutting down alt media will be absolutely key for Trump's enemies. Let's see if I can stay visible, already many have vanished, it is not just the Daily Stormer.

NOT RUMOR: THIS WEB SITE (Stone's) SUPPORTS THE PRESIDENT OF THE UNITED STATES, AND TO HELL WITH THE REST OF THE GOVERNMENT! GO TRUMP!
Speaking of Bolshevik Jews. Look who's doing the communist fist
Boy,

does

he

look

bourgiosse
<<<<<<
<<<<<<<
>>>>
>>>>>>>>>>
If you ask me, I believe Renegade's Kyle and Sinead are trying to implement the Rebel model for raising money. They have a long way to go but. Just notice all their stories that play up their donation funding campaigns. They gear their news to shekel raking!
Jew op, "The Daily Stormer"! Did it take your money and run!.
Is Putin a pedophile as Sinead claims to bolster her anti-pedophile shekel driven campaign at Renegade?
WIll the people ever realize the full extent of their Jewish programming and commit to a volunteerist effort to undo the money monopoly Jew driven world order enabled by material wealth obsession?
Are you watching Fox News more but enjoying it less?
Why does Sinead love black gay faggots and hate WN faggots?
Why does Sinead have behind the curtain sex with anti-Hitler cult propagandist VK Clark?
Why is VK Clark scared to make a video of herself with her talking on camera?
How long will Brandon Martinez be anti-Putin?
How long will Jews dominate the anti-semitic controlled op run by Richard Spencer, Jason Jorjani, and Daniel Friberg (Jewish)?
Stay tuned for Blindlight has or will have all the answers while not thinking up reasons for you to fund his efforts. But make no mistake, the movement wants, it needs your participation. No one else can take your place>>>>>>>>>>>>>>>>>>>>>>>>>>>>>>>>>>>>>>>>>>
Here's Laura before she started obsessing on chocolate
I posted the three videos below, yesterday. You learn what an ass hole

Ezra Levant

is (already knew), that's for sure, but, as I think about it, without having researched these two

"pretty boys"

that black mailed

"Rebel Media",

I am now thinking it's liberal payback for what

"Project Veritas"

has been doing recently whom Rebel closely associates with
There are no innocent participants here and no one deserves any money from

"WE THE PEOPLE"

. Recall the Jew-bitch and she really is a BOLSHEVIK,

Laura Loomer,

using Bolshevik tactics very similar to operations like

"Femen"

was at Project Veritas before joining Rebel.
IMO, Project Veritas an extremely sleezy MSM op that should get married to Rebel Media because they perfectly represent what the JWO is all about

(Note, Blindlight supported neither Clinton nor Trump so notes without bias the Bolshevik, anti-free spee

ch behavior of Loomer for what it is, typical Jewish tactic to sew dissension and disharmony in the host population.

Sadly the goyim often totally fall for this crap and give huge amounts of money to their subversive heroes

)
Notice the cameraman above in on the psyop and defaming the only country to defend goyim interests since 1492.
Poor persecuted Rebel Media! It's almost another shoa!!!
Clearly, Rebel Media paid the money because they had something to hide. This isn't hard to figure out. I also believe it's clear these two gay hustlers had behind the curtain backing which is why Ezra took them so seriously.
I find it very interesting the professional on camera delivery by the pretty boy below. The quality of the video only affirms deep state backing and that this was a psyop from the beginning.
Notice, demeanor of the pretty boy screams multi-generational rich race controller! (read my article on race in other words, both sides are playing we the people).He's so innocent, like Jews are innocent. You should believe him goy! He's doing this as a public service to protect us, lol!
Now, time for MSM liberal media treating these "whistle blowers" as heroes. Enjoy Vince McMahon's latest over the next few weeks!
Brandon slowly transforms into what he really isWith the

"

They Live

"

glasses on, Brandon Martinez's true nature becomes apparent
A Jew's warning to other Jews:
Fascism is not an accidental phenomenon. It arises in places where we underestimate the local people's efforts to be the owners of their own land
Translation
"Better watch those goy, Schlomo, if you give them the chance they may get the notion they have a right to rule themselves"
I have heard several folks claim Anglin has Jewish links (Joshua Goldberg, Richard Spencer, Mike Enoch, Weev Aurenheimer) and very well may be working for them
Unnecessary harsh gutter talk language to push goy on goy hate is the sign of a secret Jew at work assigned to smudge the white image for onlookers.
---------------
ZCF who became Brandon Martinez and then deleted three years work and started over with opposite advocacy. Folks, you are seeing a government shill when you watch Brandon, a closet neo-con, a person with no moral compass and probably an ethnic Jew and Verdant Citizen totally nails his ass to the cross!

Jim Stone on web censorship after the Charlottesville false flag
If only it were true..........(below)

THE REAL CRACK DOWN ON ALT MEDIA IS HAPPENING NOW
To be defined as a hate group that needs to be banned, all you have to do is be mainstream conservative. The Electronic Frontier Foundation has come down on our side of the issue
The Daily Stormer, in my opinion, did go over the line as they often do. However, if people want to read that, then whatever.
Here's the current scenario, which I already covered days before anyone else even knew about it:
Step one was Godaddy took the Dailystormer down without warning.

Step two was ICANN then banned the Dailystormer too, to prevent them from seeking out a new provider.

Step 3 was The Daily Stormer then tried getting going on GAB, and GOOGLE THEN BANNED GAB.

Step 4: All conservative web sites were then slated as hate sites, and to whatever extent they can get away with it, all will be banned by Icann, Google, web hosts, fundraising sites, and Paypal.
Yes, first deny ads, and then deny any possible way to survive at all. Quite the slippery slope!
It is all a setup. Charlottesville was staged to kick it off. There is no question Charlottesville was set up and executed by: The DNC, Communists, Hillary holdovers in the State Department, the FBI and other intelligence, and it is now known that no true conservatives organized anything at all. Both sides were a sham, and they set up a murder scene as the crowning moment.
No conservatives did anything at all at Charleston. Not one true Neo Nazi, "White supremacist" or conservative did anything newsworthy at all. It was purely a leftist scam, and now we are seeing leftist corporate interests give it a frutiful afterlife.
IF YOU ARE GOING TO BE IN BOSTON FOR THE NEXT SCAM TOMORROW, BRING A SUPER ZOOM CAMERA, I DON'T CARE HOW OLD BECAUSE IT WILL BLOW AWAY A CELL PHONE JUST BECAUSE OF THE LENS, AND RECORD THE WHOLE * THING FROM A DISTANCE. Yeah, if you get anything good Youtube will censor it, I know, but at least you will have it, and if you get anything good, DO NOT delete it off the memory card, simply plug the memory card in, offload the file, and save it because your computer probably will end up wiped, and if it does get wiped, don't put that memory card back in it again - use something else.
Any old optical super zoom will blow away a 20 megapixel cell phone for this type of thing, every single time. If you have an old one, dig it out and use it. Obviously if you have anything newer, USE IT. Stay away from the action. Stand on the "grassy knoll" and document.
The left has made it's decision: That decision is to stage crime after crime in the name of the alt media and conservatives, and then use those crimes as an excuse to erase them. I have to check my own status to see if I have been targeted (my web host has not done anything bad) but I still have to see what else might have been done. We may well be in the final hour, everyone from Brietbart to sites like this. They are going to take off all they can possibly get away with. It was not just the daily stormer, there were over 30 they took down but I can't get the list anywhere. They are just using the Daily Stormer as an example because that site really did post something tasteless (they frequently do) but they have great cutting edge stuff also.
Anyway, I rambled a bit with this, because the situation is such a mess. The bottom line is that the communists who have already wrecked and censored the schools and colleges and obviously the MSM are trying to bring the same thing to the web RIGHT NOW. The only group that stood up to them was the Electronic Frontier foundation. That is better than nothing I guess, because they are prominent, but they can't tell Google, or anyone else, what not to do..........http://82.221.129.208/baaaasepaaged3.html
--------------

It appears that over the last year or so, the neo-cons have decided to infiltrate the alternative controlled media to push their anti-Russian agenda.
This is an agenda that has been ongoing since basically Putin took office. America was fine with a drunk at the top of the Kremlin but a capable man who puts Russia ahead of western globalist aims? Not so much. A year or so ago, I noticed three alternative media ops go on an anti-Putin offensive. Brandon Martinez caught my eye more than most due to his obsessive behavior on the subject.
From the computer station of Blindlight
Brandon was trying to get away with calling himself "non-aligned" so I had trouble swallowing the term when I noticed blind pasting and copying neo-con operatives, 911 false flag deniers, Karen Dawisha and Bill Browder (Browder's dad ran the communist party in America during WW II).
As always, these limited hangouts count on the goyim being trusting and low on critical thinking skills. I never fully understood why folks that promote an NWO takeover as likely were spending so much time getting us to worry about America being subverted by Russia. The obsession, in and of itself, was a red flag.
Then add to the mix the new relationship formed between Nick Spero and Brendan O'Connell pushing more anti-Putinism and linking Iran, Syria and Trump, all enemies of the neo-con mainstream, into the evil mix. O'Connell, oddly enough, never misses an opportunity to denigrate white racialist advocacy so all the more weird him coming together in lock step will Nick Spero, associated for 4 years with a WN website called Renegade Tribune like he has been. It has all the appearance of being a handler set-up relationship but we are watching for flaws on that to further verify.
So,the best I can tell, these guys just in lieu of talking about America and it's NWO ties, go ad-nauseum into overdrive with Putin NWO ties, I suppose, to make out that America is much better than Russia is right now? I don't see that at all. They aren't attacking Europe like they are Putin and they have hate speech laws as bad as Russia which is a reason always given for hating Putin.
Bottomline, I am pretty sure I am right on this. It's orchestrated and probably going to grow, this alt-media, controlled opposition and their anti-Putinism. So we have orchestrated Islamic hate promotion, orchestrated anti- Putin promotion and what looks to be growing negativity surrounding Iran and Syria (all neo-con enemies).
Here is Seymour Hersh's take on the agenda to make America paranoid about Russia. I have yet to watch it but it looks like it should make it clear that the neo-cons wish us to get the message that Putin is bad. Since the alternative media is not going away until they overtly get rid of free speech, fake resistance intellectuals are pushing neo-con objectives geared to mesh with conspiracy truther mental attitudes
deleted the video after watching it
----------------------
Jewish son, pretends he's white, has that ever happened before?
This seems all too convenient. Andrew Anglin is sued, he raises at least 150,000 dollars to defend himself, then, after or during Charlotte, makes a sarcastic comment about the liberal who died and Daily Stormer is taken off the web and having trouble getting back on.

SO question, if Stormer dies, will he still be sued? If Stormer dies and he's not sued, will people get their money back and, cynical me, could this all be staged like Charlottesville was staged?
Expert false flag investigative journalist, Jim Fetzer, known for sizing up 911, JFK, Sandy Hook and Boston Bombing Deep State attacks, backs up claims made by Blindlight as to likely behind the curtain realities involved in Charlottesville, WWE like chaos
Fetzer is deluded in some areas but I have found his false flag scrutiny as good as it gets
Below Brennan Gilmore, a divide and conquer party hack, just happened to be at the right place at the right time to catch the "false flag" Charlottesville op
Video of car hitting anti-racist protestors. Let there be no confusion: this was deliberate terrorism. My prayers with victims. Stay home. pic.twitter.com/MUOZs71Pf4

— Brennan Gilmore (@brennanmgilmore) August 12, 2017
It reminds me of another lucky photographer whose lucky shot helped start the fake war on terror, Footage taken by the

Naudet brothers
More Proof of Sinead and Kyle's full membership to the

Putin Hate Cult

train. We now have 6 verified members noted @blindlight who are

Nick Spiro, Brendan O'Connell, Brandon Martinez, Chris Bjerknes and Kyle and Sinead.
Part of the propaganda program is about linking Trump, Putin and Israel as enemies of America. Also, it's very important to emphasize the cult of support for Trump-Putin that includes the alt-right ( size of support actually makes it harder to call it a cult but hey, let's do it anyway and maybe the gomers won't notice they are projecting).
Please note that in the video, Kyle and Sinead echo their current and recent fund raising endeavors. One, pertaining to pedophilia, recall them jumping on the Pizza-gate bandwagon for a good shekel opportunity last fall and their current gravy train, the drug problem. Again, Sinead takes a photo of Putin which many find endearing and suggests it is some sort of proof that Putin likes young boys.
Note they link Putin and Trump which is part of PUTIN HATE CULT IDEOLOGY, and use a title and fake people to bring up the drug issue. As always, Sinead's comedy is so overtly political, that the humor intended to manifest falls flat except with her GOYIM MIND CONTROLLED SLAVES (folks that literally believe anything Sinead tells them with help from a very censored website)
Too bad that the alt-right and the WN movement has a policy of not acknowledging false flags when they occur (or in other words, accept the Jewish narrative of a hostile event) because they have a great case in pushing the blame onto other folks with the seeming car and man switch carried out making this 20 year old Fields character a voluntary patsy to blame the alt-right with
We now have Fortune magazine declaring allegiance with anti-fa while offering them tips on how better to confront those known violent predator Nazis. Yes, it's apparently historical fact as to the violent nature of Nazism above and beyond any other culture and it's historical fact now that a false flag act against the alt-right is as the media claim and not a psyop switcheroo. I repeat, if the alt-right does not use these false flag implying facts to their advantage they are stamping themselves as "controlled"/
----------------------------------------------------------------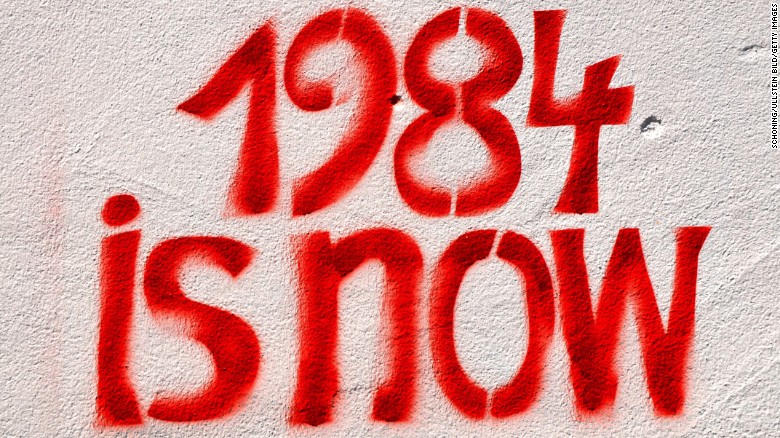 From the desk of blindlight

, I think the big take away here and something I have

been promoting for

some time is the MSM is not your friend and will never be your friend.

You will not

win the people over by hoping to get fair representation

and coverage through them.
I'll state it once more. We should cease to care what the status quo thinks of us. We should not water down our message so as not to offend the easily offended and the easily duped. We should not carry on meetings in the public assuming that normal rules will engage to protect our rights. We are finding out daily, our rights are whatever reality the MSM and the bought off Jewish controlled government paints them as.
Cease to expect better treatment from your enemy. Quit believing in fairy tales like the American Constitution. It was only written to get each of us to sign on the dotted line and has always been looked upon as a temporary inconvenience that they will continue to "lawyer talk" down to meaningless babble
Hitler was right. Whites fought for the enemies of Hitler at a time the course of the world was very changeable. We are in the twilight of our magnificent delusion that can no longer pass the scrutiny of, we, the previously deluded.
What rationalizations you gonna make now to continue to believe in an America that never really was

, White Man?
-----------------------------------------------------
Trump offers wishy washy support for alt-right
----------------------------------------------------------------
Deep state rally designed to paint all Trump supporters as "white nationalists"
Dr. Steve Pieczenik- AUGUST 16, 2017
BL - In WWE wrestling, opponents call each other all kinds of names but they rarely go into the actual audience to find demons and enemies. The enemy is another paid actor. Controlled NWO operatives get a go ahead signal, at the service of "divide and conquer", to attack another controlled op opponent all the time.
They are encouraged to ignore real dissent or any uncontrolled ops with the logic being, best not to let the audience know there are choices beyond those we mention.
Richard Spencer clearly is controlled but to what extent which is still to be determined. Anyone having mastered the protocols
Illuminati
takeover handbook is best to assume any well publicized political operation is very controlled till it can be proven
otherwise
.
It's far easier to just talk about who is not controlled cause it saves a lot of time
Alex Jones hates racists because they are always trying to bring up Jews. Lucky for him, the controlled ops in the movement get them also to bring up a lot of irrelevant shit which then basically lumps Jews in with

Hispanics

, blacks and any other non-white minorities.
It's not actually luck but a Jewish psyop to get whites to think and create a confirming atmosphere around them that everyone hates them. Therefore Jones was quite happy to bring on a guest who lumped Spencer as just as much controlled, CIA opposition as the SJW side and also claim this Charlottesville psyop was planned way in advance and Spencer in the know all along.
Does he make a good case?
---------------------------------------

I believe racialists, alt-right, WNs are now beginning to find out what it's like when the government finds you to be

inconvenient to their rule.

I think Arab countries in the Middle East understand it quite well, to feel morally justified, on the side of right, and to be nothing but demonized in the

Jewish press

. The bad behavior of government soldiers (((anti-fa))) were ignored while the non-existent bad behavior of the demonized was stressed over and over and claimed
Welcome, White People, to being an enemy of the "Deep State", the Globalists, the Elders of Zion who have a one world agenda where "Europe won't survive unless it learns to be multi-cultural"
Anyone still wondering why the whole third world that could, supported Hitler?